Release date: Nov. 2, 2011
- Han Fun Korea #27 ( cover and feature- Yunhak )
Release date: Nov. 21,2011 -
-Haru Hana vol. 008 2012
haru*hana (ハルハナ) VOL.008 2012年 1/4号
Features: Sung Mo's " Goong Musical " and Yunhak's enlistement in the army.
- KPop Love boys Magazine will also feature male KPop groups including Supernova.
KBOOM
Supernova's For you fan meeting and Yunhak's army enlistment
Release date: Dec. 1, 2011
- Monthly Yoshimoto ( January 2012 issue, Cover and interview ) – featured on Korean Entertainer Special
Release date Nov. 16,2011
- Supernova on TOP hallyu Magazine vol.13  – SOLD OUT already.
- featuring Yunhak' army enlistment and unreleased photos of Supernova during the fan meet at Saitama Arena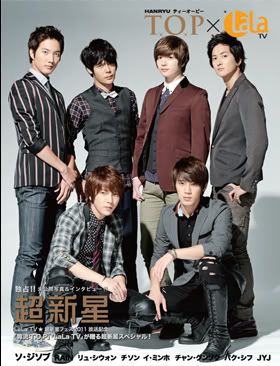 Release date: November 27,2011 Odina Vol.07 with DVD
The DVD comes with Yunhak's army enlistment
Release: December 01,2011 - "Shimoto Monthly PLUS"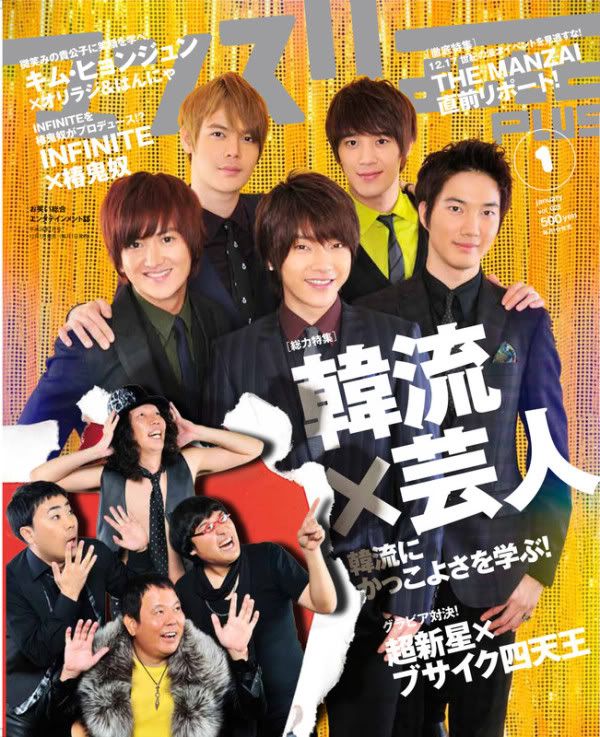 http://yoshimotonews.laff.jp/news/2011/11/1pl
Korea STAR Vol.2 – release date Dec. 6, 2011
- will feature Yunhak's army enlistment
source: Choshinsei Japan and Universal Music Japan