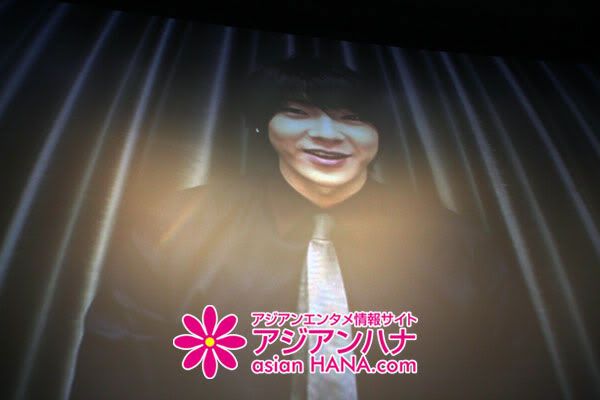 Original message:
Milkywayのみなさん、お元気ですか?ユナクです。
今日から、僕達の映画「アフタースクール」が、公開ですね!
そして、今日は、僕が軍隊にはいってから、超新星のメンバー5人で、ファンの皆さんに会う初めての公式行事だから、みんながんばってね!
僕が、ちゃんと見守っているから、大丈夫。弟たち5人が、がんばってる姿を応援してください。
そして、僕もここでみんなのことを、応援しているから、ファンの皆さん僕と一緒に5人のことをこれから見守ってくれることを、約束してください。
ソンジェ,グァンス,ソンモ,ジヒョク,ゴニル そして、僕、ユナクとファンの皆さんが一緒なら、きっと今までやってきたよりも、もっと成長できると思いますので、よろしくお願いします。  Yoonhak
Translations:
Dear Milkyway, How are you? It's Yoonhak.
Today is the showing of our film " Our after school "
And today,I am in the military.
To the 5 members of Supernova, it's an official event to meet the fans.
Good luck everyone!
I have been watching my 5 brothers in a fine condition.Please cheer them hard.
And I would like to extend my support to everyone from here.
Please promise to watch the 5 members with me.
Sungje,Kwangsoo, Sungmo, Jihyuk and Geonil.
Together with the fans and me Yunhak,
for them to go a long way and grow more in the future. Thank you.
- Yoonhak
source: Choshinsei JP
photo credit: Asian Hana