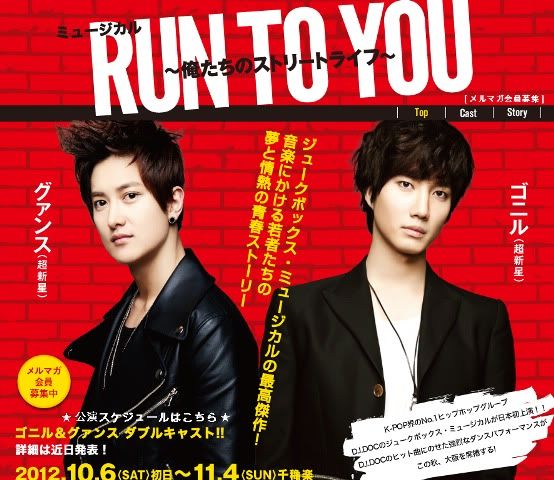 Supernova rappers Geonil and Kwangsu are scheduled to star in a Musical titled
" Run to you-Our street Life " that will be produced by CJ E & M in cooperation
with Shochiku Co.LTD.
The musical will run from October 6 to November 4 in OSAKA Shochiku-za Theatre.
This is the first musical challenge for both idol group members.
The musical is inspired by the song with the same title popularized by the
Korean hip hop group DJ Doc.
The musical producer stated that they have chosen the 2 members of Supernova as
suitable for the said roles as they required a cast with the ability to perform rap
and accompanied by dancing.
The story is about 3 young guys who work in a club during the night and dream to become singers.
One music producer got intersted in their talents and offered to debut them as singers.
The trio are challenged to make a decision and sacrifice things in exchange of success
until nothing is left to them.
Geonil and Kwangsu stated their excitement for the roles and promised to give a good show.
Below are the details for the musical schedules: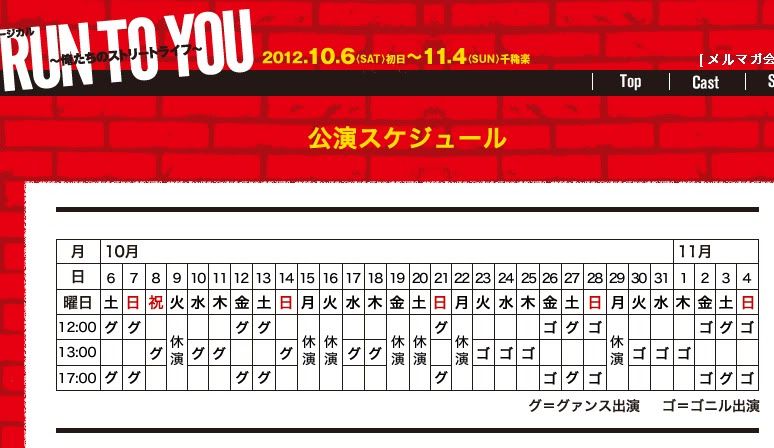 Legend:
グ – グァンス ( Kwangsu )
ゴ – ゴニル ( Geonil )
The Musical's official site: http://www.run-to-you.jp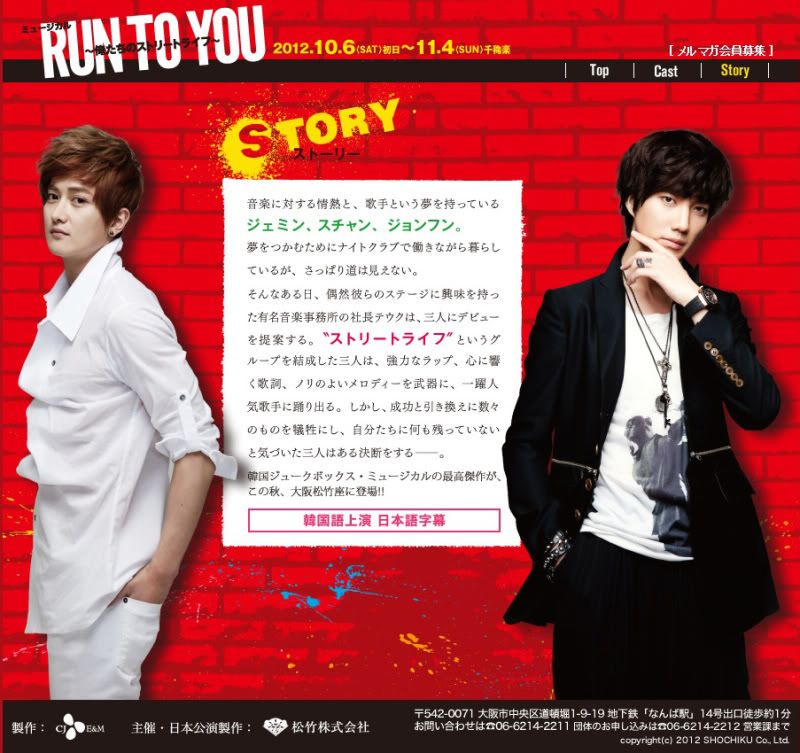 source/s: choshinsei.com/ SANSPO News / Yahoo Japan